Our Vision, Then and Now
After 33 years, Ovation has moved to Carmel with an exciting new showroom, the introduction of new high performance stereo brands and new leading edge smart home technology solutions. Our interactive showroom with dedicated listening rooms and a spectacular wall of high performance 4K smart TVS makes us Indy's 'go-to' stereo store for music and movie lovers of all ages - and as the place to go for electronic system design and expert installation services.
Founded in 1987 by Gary McCormick, at its height Ovation grew to 9 stores with a well deserved reputation for selling premium stereo and video brands, delivering first class customer service and always showcasing the latest in home entertainment technologies. Ovation was named to the Top Ten AV Retailers in the country ten times in twenty years.
In late 2015, Ovation's new owner noticed a gaping hole in the Indianapolis stereo store landscape such that most purveyors of AV services now concentrate solely on delivering custom design and installation contracting services at the expense of maintaining a fully functional showroom with dedicated music listening rooms where customers can sit back and really listen and compare to find the right stereo system for their musical tastes.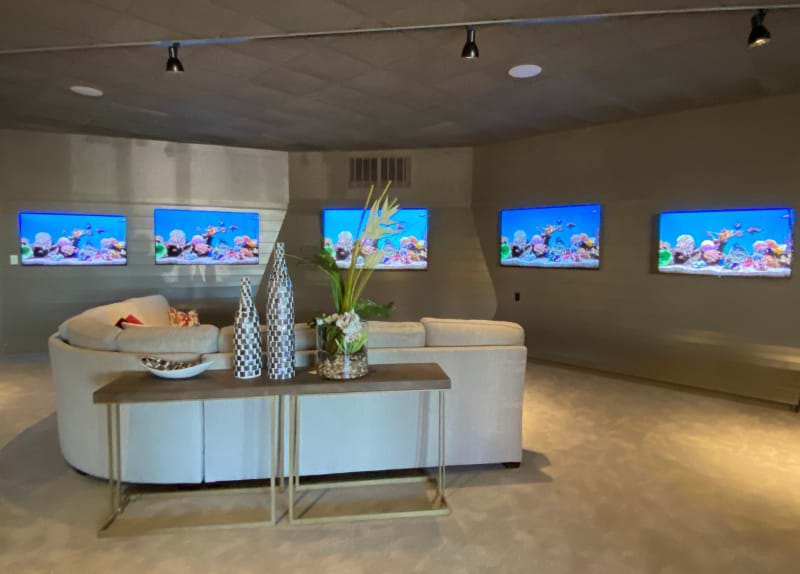 Propelled by his own passion for music and high performance hifi gear and his fond memories of shopping at Ovation as a young man, he purchased Ovation (after founder Gary McCormick's death) and has spent the last several years working with Ovation's seasoned team of stereo (and custom installation) experts to restore the brand to its former glory, and re-invent the Ovation showroom experience to be a fun, easy, no pressure and completely enjoyable stereo buying experience. We invite you all to come play with us in our new showroom and share the indescribable delight of hearing your favorite music played on a first-rate stereo system.
Ovation also offers a full menu of custom designed and installed technology and entertainment systems for both residential and business customers with a particular specialty in dedicated home theaters, dedicated music listening rooms, outdoor sound, lighting and shade control, and wireless whole house music and entertainment systems. On any size job, you can expect on-time performance, high level workmanship and meticulous attention to detail.
We are not happy until you are happy.