Pinball Wizard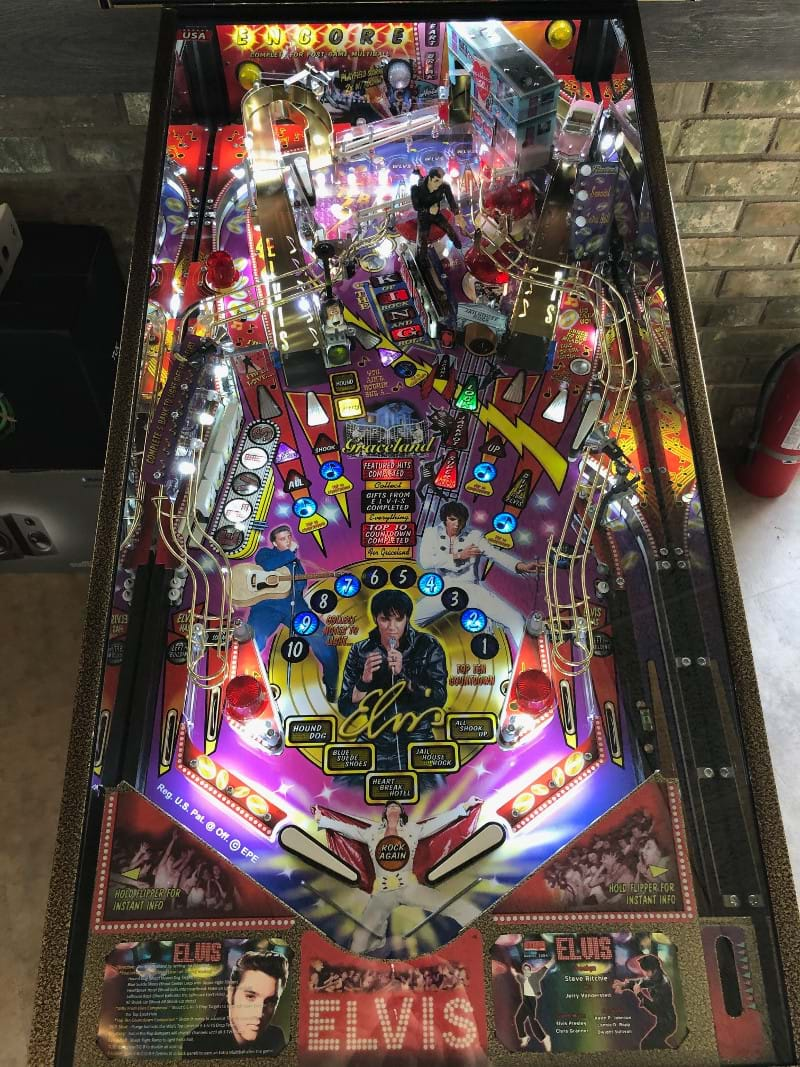 Elvis Presley Gold – Limited Edition Pinball Machine, 2004
Manufactured by Stern Pinball Inc.
500 Units ever Made
Design by Steve Ritchie; Art by Jerry Vanderstelt; Animation by Mark Galvez
Elvis Presley's incredible musical career was one of the most influential of the entire 20th centuryand this vintage Stern pinball machine, designed by The King of Flow himself, Steve Ritchie, celebrates the King of Rock and Roll's greatest hits in a colorful pinball playfield packed with references to his songs and singing career.
Features
Animated Elvis Figurine
This moving figurine of the King of Rock and Roll shuffles forward and back, kicking his legs left and right to show off his dance moves.
Heartbreak Hotel Mini-Playfield
Shoot the ball in through the doors of Heartbreak Hotel to begin Multi-ball.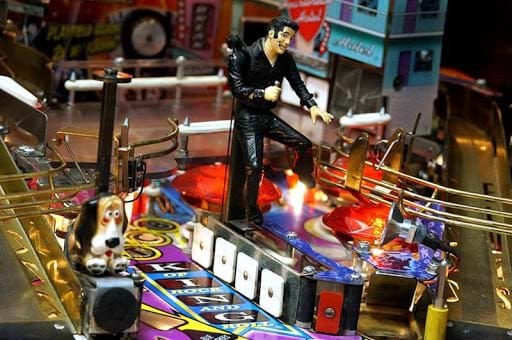 Hound Dog Target
Smash into the Hound Dog target to send the hound hopping into the air.
Five Classic Elvis Hits - Jive along to some of Elvis' most iconic tunes, including:
Heartbreak Hotel
Hound Dog
Blue Suede Shoes
All Shook Up
Jailhouse Rock
ENCORE Feature
Spell out E-N-C-O-R-E to light a special post-game multi-ball mode.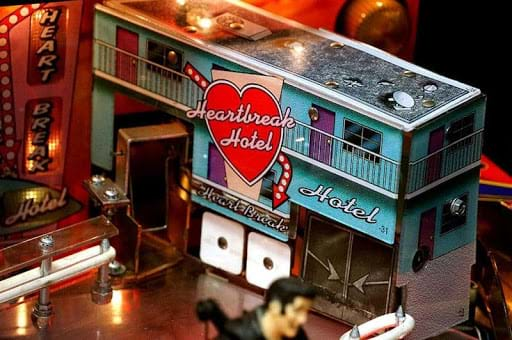 Gold Edition Features
The Gold edition of this machine includes gold playfield ramps, cabinet side rails, lockdown bar, and legs. The backbox has a numbered plaque.
LED Lighting Upgrade
Being a classic pinball machine, this game comes standard using filament bulbs for all of its general illumination, inserts and the backbox, but the model on the Ovation showroom floor has been completely transformed with an LED lighting upgrade to replace every single incandescent filament bulb with beautifully bright LED bulbs that make the playfield look dazzling and improves the way the machine operates by generating less heat and consuming less electricity.