Decorating and Techorating –
Integrating beautiful home design with the latest in technology innovation
How can technology work with design? Whether your clients are looking for a way to listen to music throughout their home or to add a fully immersive home theater, Ovation can work with you to find solutions that work with your client's lifestyle and with your design.
A Collaborative Approach to Working with Interior Designers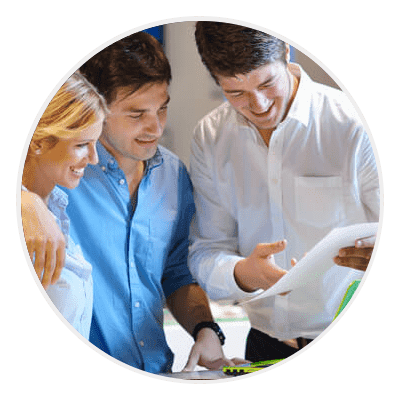 When done right, integrated home entertainment and technology systems blend seamlessly with the homeowners' lifestyle and décor to create great creature comforts, increased safety, energy savings and years of pleasure and fun. However, we know that designing an attractive home décor plan that incorporates smart home technology, big screen TVs and whole house audio is no easy task. That's why partnering with Ovation early in the design phase can help Interior Designers satisfy their clients' technology needs - and avoid time consuming and costly changes later in the project. We specialize in designing easy-to-use intuitive systems that make life easier for everyone.
Easy-to-Understand Menu of Services
When faced with too many options, home buyers often get frustrated and confused. At Ovation, our easy-to-understand menu of good/better/best product offerings makes it easy for designers to understand what's involved in choosing products for home entertainment, lighting and shade control and smart home technology systems. Ultimately, this helps homeowners get to make good tech buying decisions that match their decor - without getting overwhelmed.
Hide and Chic - In-Wall/In-Ceiling Speakers
When designing a home, there are always several rooms where a client wants the option of listening to music, but without the space clutter of a bookshelf or floor standing speaker system. In-wall or in-ceiling speakers were designed to make that possible. Often referred to as 'architectural speakers,' in-wall and ceiling mounted speakers have come a long way in terms of sound quality, and the brands we carry mostly allow you to paint the grills to further 'disappear' without interfering with your clients' home décor.
In-ceiling mounted speakers are especially great for kitchens and dining rooms where people love background music - and space is at a premium. They also work well in home theater situations to produce 3D sound effects, as surround sound speakers and as part of a full blown Atmos home theater sound system. With a well-considered selection of traditional loudspeakers and in-wall and in-ceiling models, you really can help your clients enjoy their favorite tunes in every room, and still enjoy a beautifully designed living space.
Motorized Window Treatments
Motorized shades and window treatments can add great beauty and convenience to any home. Homeowners can pre-set shades to automatically go up or down, or open and close at certain times of day., effectively controlling natural sunlight to prevent harsh U/V rays from damaging expensive rugs and furnishings. Ask about our many options for motorized shade design including Roller Shades, Roman Shades, Pleated Shades, Venetian Blinds, Honeycomb Shades and Drapes, and non-shade window treatments as well.
Tunable Lighting: The New Frontier in Home and Commercial Interior Design
With tunable lighting from a single source, you can drench a space in the widest range of pristine whites and vibrant colors available anywhere—from 1,400K to 10,000K—and dial them in with pinpoint precision. Yet most lighting is manufactured to produce just one color.
Typical white LED and fluorescent light sources produce a single color temperature. Once you buy one of these light sources, you're limited to one color that can't be changed for different spaces and activities. Even incandescent lighting, which can warm in color as it dims, restricts you to a "fixed curve" with a minimal range of whites.
Dynamic spectrum lighting that offers a range of personalized color and allows you to tune the amount of energy across the visible spectrum of colors, enabling a wide range of whites, pastels and saturated colors to be created from a single light source.
Crucially, this means that you no longer have to pick the white Correlated Color Temperature (CCT) when selecting a lighting product. After a space is built, paint is applied, and furniture is installed, the final color of light can be adjusted to suit the finished space.
Designers, especially those who focus on high-end, hospitality and luxury spaces, love and rely on the flexibility of dynamic, tunable color. Whether you're lighting products on shelves, desks in workspaces, fine works of art, or people themselves, you can dial in the light so everything looks its absolute best.
Expert Craftsmanship from the Ground Up
With more than 30 years of experience in all areas of home system integration, Ovation has established a very high bar for premium quality workmanship, on-time performance and meticulous attention to detail. We only sell and install proven, reliable state-of-the- art products and technologies that allow us to stand by our work and deliver top grade professional service on every project.