Cambridge Audio CXNv2 Network Streamer Value $1099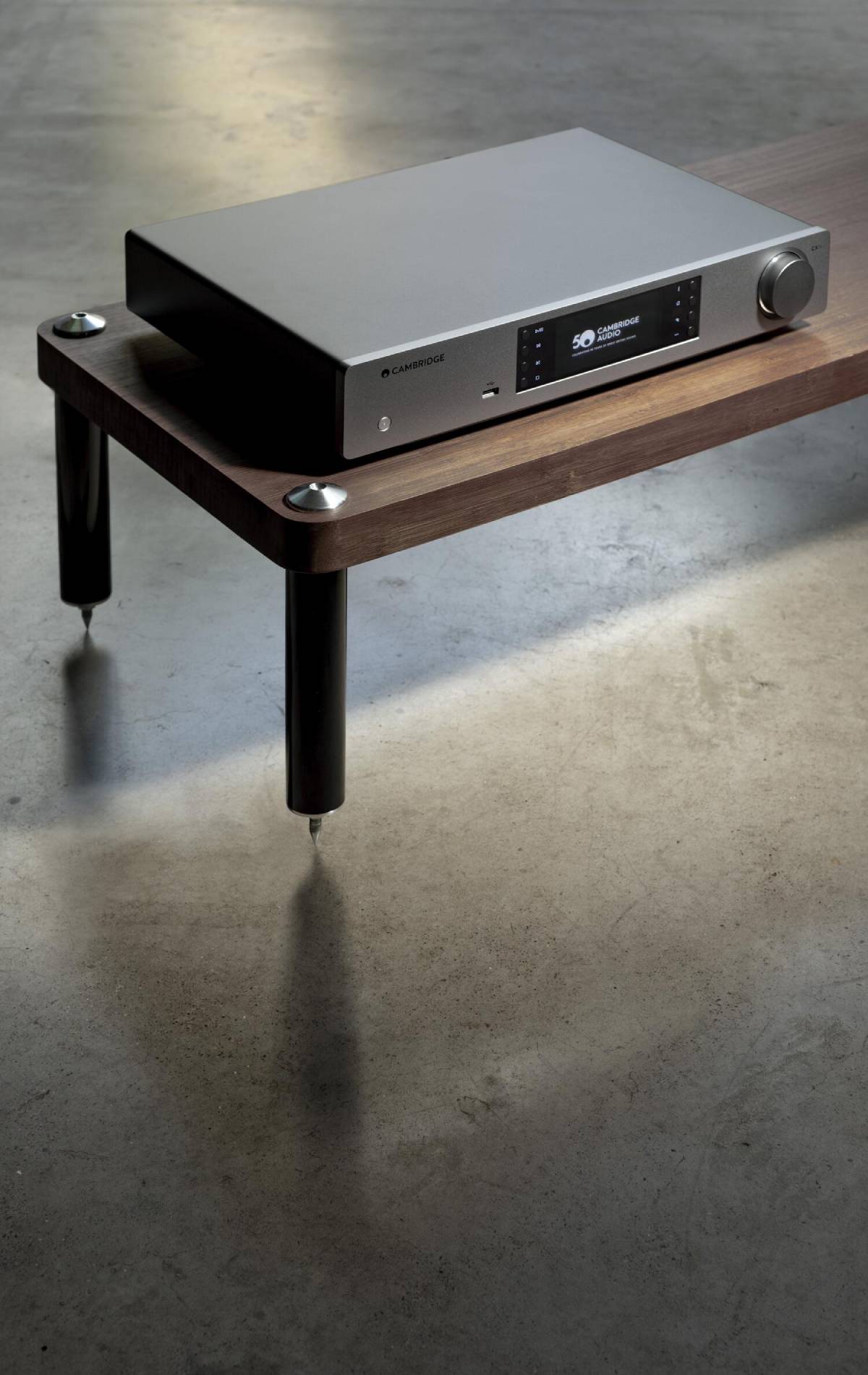 Three Components in One
First, the CXN is a digital pre-amp with a smart assortment of connections for handling all of your digital and analogue devices. Secondly, it's a network player ready to stream your favorite audio sources. And lastly, it's a high performance DAC with audiophile quality processing designed to enhance your listening experience across all digital formats, providing a sonic upgrade to compressed sources like MP3s, Spotify and your CD collection - and accurately reproducing higher resolution music files from your computer and from the Tidal streaming platform.
How Does Cambridge Audio Make Streaming Music Sound So Great?
Your music is passed through Cambridge Audio's unique ATF2 up-sampling technology and then through dual Wolfson WM874 DACs (premium digital to analogue converters) for a lossless streaming experience. All audio is upscaled to a hi res 24bit/384kHz format and tuned by ear such that every song has incredible detail, warmth and depth - with a refined sound quality that is ultimately pleasing to the ear. You'll be amazed to hear musical nuances you've never heard before in songs you've heard a thousand times!
Connect Anything – Play any song in the world from any device
Thanks to the CXN (V2)'s huge processing power and slick functionality, the processor doesn't skip a beat or cause delays. It just plays all your music instantly. There's a lovely big color screen on the front so you can always see the album artwork and the specific commands you are sending to the unit.
Complete Control Through an Easy-to-Use App
Whether you're flicking through albums, building playlists or setting pre-sets, the Cambridge Connect free app allows simple and intuitive browsing of all connected sources from the comfort of your sofa. From the music stored on your home network devices to popular streaming services and thousands of internet radio stations, this app puts everything at your fingertips - and the best streaming and digital sound you've ever heard in your ears!
The Cambridge Audio CXN (V2) comes in black or silver and sells for $1099 (such a deal!)